Sun Joe SPX Series vs. Greenworks 2000: Which Pressure Washer is Best of 2021


In this article, I will be comparing Sun Joe vs. Greenworks pressure washers. When cleaning requires more than a brush and some elbow grease, any of these appliances can help you accomplish your task without spending too much time and effort.
For your average cleaning tasks at home, such as car washing and cleaning grills, gutters, and whatnot, an electric power washer will provide all the help you need. In this article, I will focus on three brands:

Sun Joe SPX3000: The most powerful pressure washer in this round-up
Sun Joe SPX3500: A powerful pressure washer that can tackle everything from cars to driveways
Greenworks 2000: A mid-duty pressure washer that you can move around and store with ease
The engineers behind these technologies have invested a lot of thought into all of its aspects. Later on, I will discuss how they differ in design, assembly, and ease of use, among other things.
Comparison Table
Main Differences
The Sun Joe SPX3500 is the highest-rated pressure washer among the three.
The Sun Joe SPX3500 boasts of a more durable build than its rivals.
The hose, gun, and wand of the
Sun Joe SPX3500
is an upgrade from the
SPX3000
. Its high-pressure hose is particularly superior compared to the two models. The hose exterior is not vinyl, but is rubberized fabric similar to what you will get with a gas-powered washer.
The Greenworks 2000 appears more compact and feels more lightweight than its competitors.
The Greenworks 2000 is a breeze to transport even on rough terrain.
Sure, you can move the
Sun Joe SPX3500
and
SPX3000
on asphalt and concrete. But once you steer the machine on rocky, sandy, or grassy terrain, it suddenly begins to feel like you are pulling a tethered cow. This Greenworks unit, on the other hand, comes equipped with large chunky wheels, so you can move quickly and freely on any surface.
The Greenworks 2000 does not have a built-in detergent tank.
It is recommended that you purchase the Greenworks High-Pressure Soap Applicator if you want to wash your vehicle with sudsy water.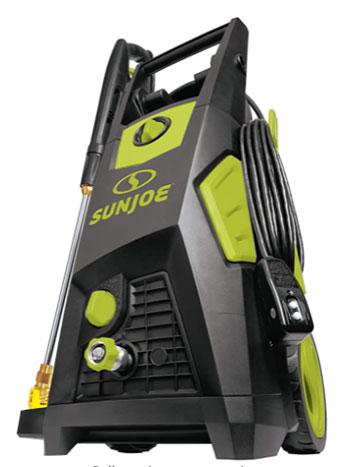 Dubbed as the "Ultimate Dirt Fighter", this pressure washer is the perfect model to own if you are a bit of a perfectionist. This unit arrives with plenty of accessories, so you can clean every nook and cranny caked with mud and grime.
Producing 2300 PSI, it strips stubborn dirt and washes it all away at 1.48 GPM. For lathering up vehicles and outdoor furniture, you only need to fill the 1.2-liter detergent tank and dial your preferred amount of soap.
Both plastic components and metal hardware are solid as a rock! I'm not pressuring you or anything, but if you really need to up your cleaning game at home, you should get this brand.
Pros
assembly is fairly straightforward
Total Stop System helps save energy and prolong pump life
no leaks, but you can easily remove the high-pressure hose and other parts if need
includes 5 Quick-Connect spray nozzles (0º, 15º, 25º, 40º, and soap), 20-feet high-pressure hose, 34-inch spray wand, and a 35-feet GFCI extension cord
compatible with numerous SPX series attachments
Cons
heavy, but worth its weight nonetheless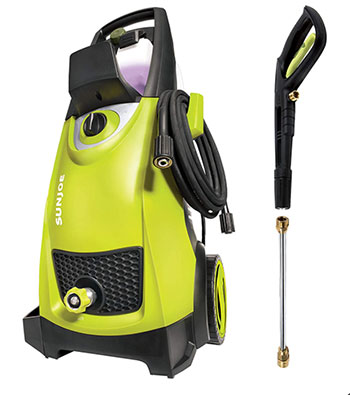 Unless you are doing commercial cleaning jobs, the Sun Joe SPX3000 is a fantastic unit to purchase for your home, vehicle, patio, outdoor furniture, lawn equipment, and more.
Under the hood is a 14.5 amp motor that delivers a maximum of 2030 PSI and 1.76 GPM. This pressure washer is perfect for homes that need a pretty extensive restoration inside and out. Likewise, it is powerful enough to tackle driveways with years of neglect.
More handy features of this model include two detachable 0.9-liter detergent tanks, five Quick-Connect spray tips, and many more! This model is quite generous in terms of accessories. Additionally, you may purchase SPX accessories to make your cleaning tasks simpler and more efficient.
The best part? The Total Stop System. With a safety lock switch, the pressure washer automatically shuts off the pump when the trigger is disengaged. This feature saves energy and promotes the health of the pump.
Pros
powerful and versatile enough to handle a variety of cleaning tasks
Total Stop System helps save energy and prolong pump life
arrives with (2) 0.9-liter removable detergent tanks, 34-inch extension wand, 20-feet high pressure hose, 35-feet power cord with GFCI protection, garden hose adapter, needle clean-out tool, 5 Quick-Connect spray tips
compatible with numerous SPX series attachments
Cons
assembly is not as straightforward as other units
improper setup can lead to leaks and lost of pressure
does not always produce the PSI it is claimed to provide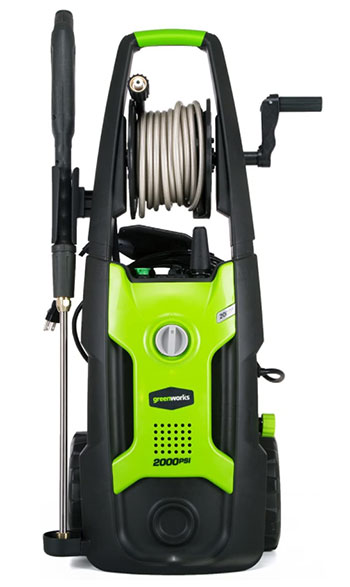 Have you been putting off the job because dragging your pressure washer around feels like pulling a drunken cow? The Greenworks 2000 just might be the solution you are looking for!
Its sturdy wheels and lightweight, compact design make it a cinch move around. The spray gun comes with a convenient trigger to unburden creaky joints. Even children can now help turn dreadful chores into a fun family game.
For an affordable price, you can get a pressure washer with a decent 2000 PSI, so you could blast off dirt, grime, and mildew off of various surfaces. This washer also brings back the sparkle of your car. Don't worry about paint peeling off.
Pros
more affordable than the Sun Joe models
you can use the machine vertically or horizontally
includes a hose reel and a cable holder
arrives with 2 spray nozzles, 1 soap nozzle, and 1 turbo nozzle
comes fitted with large wheels, allowing convenient transport on various terrain types
Cons
you will need to buy the Greenworks High-Pressure Soap Applicator
Face to Face Comparison: Sun Joe vs. Greenworks
In a crowded product field, these three electric power washers stand out. Now, it is time to find out if these products live up to the hype.
Design, Weight, and Dimensions
SUN JOE SPX3000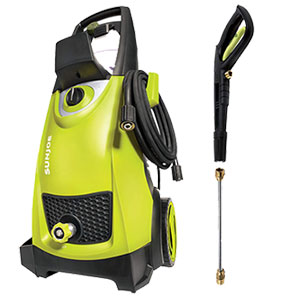 Measuring 15.6 x 13.5 x 33.9 inches, the Sun Joe SPX3000 is a tad smaller than the SPX3500. It is likewise 15 pounds lighter than the newer model. I don't like that the handle doesn't fold down, but the machine is compact enough to be stored virtually anywhere.
The SPX3000 uses the same sturdy materials as the SPX3500. The combined length of the 35-feet power cord and the 20-feet high-pressure hose will help you reach quite far when cleaning outdoors. To extend your reach even further, you only need to attach the 34-inch metal spray wand.
My only gripe with its design is the onboard hose storage. While the wand stores securely on the unit, I can't find a nice place to store the hose and electrical cord. I tried coiling and hanging them on the back, but they consistently fell off.
Assembly

SUN JOE SPX3500
The Sun Joe SPX3500 is a breeze to put together with less than 10 screws required. It only took me about
20 minutes
to make sure everything was in the right place. There were no leaks and thankfully, there were no fumes that could trigger my asthma.
Unboxing the product was fairly easy to boot. The main unit and each component were wrapped individually. I appreciate how the manufacturer uses cardboard fillers to cushion the parts, instead of styrofoam. If you care for the environment, even the tiniest bit of effort counts.

SUN JOE SPX3000
The Sun Joe SPX3000 arrives partially assembled, but you will need to grab a Phillips
screwdriver
to attach some parts together. The setup requires you to attach the detergent tanks, hose holder, wand, etc. While the assembly is not that difficult, it may still take you
30 to 45 minutes
from unboxing to your first wash.
As expected of Sun Joe, this model is heavy-duty starting from the plastic components up to the tiny metal hardware. The trigger gun and spray wand fit snugly together, but not so tight that it damages the plastic threads.

GREENWORKS 2000
The Greenworks 2000
can be used right off
the bat since there is minimal assembly required. All you need to do is to attach the hose and wand, followed by picking the right nozzle for the job.
I like how I can place the nozzles and the wand on the unit itself. Everything was a piece of cake to put together. Plus, the machine wheels around just fine.

Ease of Use

SUN JOE SPX3500
Moreover, I love how eco-friendly this power washer is and you
can use any washer-friendly cleaner
you like. To use it effectively, you only need to attach the right nozzle for the job before you turn the machine on.
This power washer will make a little noise while it sucks water into the pump, but it is much quieter than a gas-powered washer. Overall, I am happy with the noise volume while the machine is active. The noise level is similar to my hairdryer.
important
Overall, the Sun Joe SPX3500 is one of the easiest power washers to use that even old folks can operate the machine without a problem. The wand is lightweight enough for seniors and the pressure isn't too strong that they might lose control. Best of all, the motor stops running if the trigger is unengaged.
If you need to move to a different location, the wheels will make it easy for you to transport the unit over grass or pavement. The wheels are plastic, so you might need to be careful where you will be dragging your power washer. As much as possible, you'll want to avoid rough surfaces, hit bumps, or dips.
However, it isn't all lollipops and rainbows with the Sun Joe SPX3500. You'll be dragging the power cord and hose around. If only its design included a swivel attachment for the wand, I'd give the Sun Joe SPX3500 five stars.
SUN JOE SPX3000
Personally, I find cleaning floors and washing outdoor furniture a positive experience with the Sun Joe SPX3000. Since it is
powered by electricity
, I won't have to worry that I might run out of gas. I can keep cleaning all day!
The soap dispensers are highly accessible to boot. I love that it has two detergent reservoirs, instead of one. Each tank can hold 0.9 liters of liquid soap and it has a dial for adjusting the amount it dispenses. You can empty it out or make refills in a jiffy.
What's more, the pressure gun is a cinch to use and there is a holster for it, too. Without it, it might slip down and hit the ground. More impressively, the electric-powered motor makes for a quieter operation compared to gas-powered models. While it can be loud as a blender, it isn't deafening.

GREENWORKS 2000
The biggest advantage this unit has against the Sun Joe models is its user-friendliness. By far, I find the Greenworks 2000 the
best in terms of portability
. Aside from being compact and lightweight, this unit comes equipped with two large wheels, so you can move around comfortably.
What's more, the high-pressure hose reel and cable holder make this unit a cinch to pack and store away. Likewise, you won't have to worry that you might accidentally trip or step on the hose.
When you order this unit, everything you might need for a successful cleaning is delivered along with it.
Accessories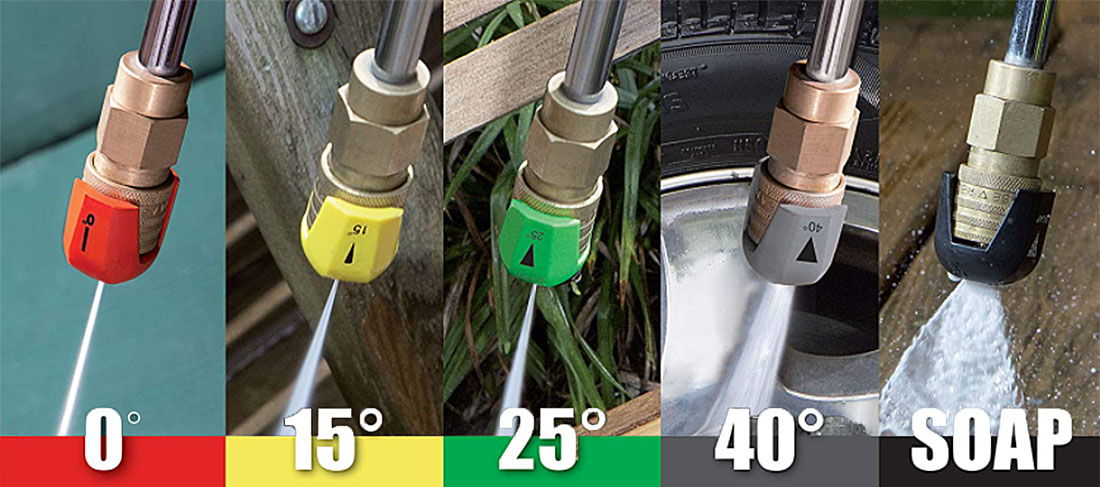 SUN JOE SPX3500
The Sun Joe SPX3500 isn't as robust as a gas-powered washer. But by selecting the proper nozzle (and making a few extra passes,) it can leave anything squeaky clean. The attachments go from 40º to zero, so you can find the appropriate dispersion for the job. For instance, 40º is best for washing cars and boats, while 0º is ideal for stripping off old paint or when you feel like carving your name in a mossy pathway.
Here is a short list of the cleaning tasks suitable for each nozzle:

0º nozzle (orange): intense cleaning on small, hard surfaces.
15º nozzle (yellow): removes caked mud, paint, rust, mildew stains, grease, tar, etc.
25º nozzle (green): perfect cleaning brick patios, wood floors, vinyl siding, etc.
40º nozzle (gray): ideal for ceramic planters, cars, trucks, boats, etc.
Soap nozzle (black): the best option for low-pressure cleaning on delicate outdoor furniture
attention
Don't forget, you will also be getting a 1.2-liter removable detergent tank, a 35-feet power cord with GFCI protection, a 34-inch extension wand, and a 20-feet high-pressure hose.
SUN JOE SPX3000
The Sun Joe SPX3000 comes with the same set of accessories as the SPX 3500, except for the two 0.9-liter removable detergent tanks. As long as you pick the right spray tip, this medium-duty power washer will deliver an excellent job cleaning various outdoor furniture, surfaces, and vehicles.

GREENWORKS 2000
When cleaning using a power washer, the key to effective cleaning is to always choose the right spray tip for the job. As for this model, you have
two nozzle tips to choose from: 25° and 40°
. Neither of these tips can strip paint, but they are efficient for washing vehicles and performing exterior makeovers.
This unit comes equipped with a pair of detergent tanks built right into the machine itself. A cleaning wand is included to maximize your reach, as well as a low-pressure foam sprayer for washing vehicles. You can adjust the pressure to a slow, steady trickle or set the hose to full blast.

Power and Cleaning Performance
Moving on, let us talk about the most important part: the cleaning performance. When choosing a power washer, you'll need to consider the GPM (gallons per minute) and PSI (pounds per square inch). The combination of these two factors will determine how capable your washer is.
SUN JOE SPX3500
The Sun Joe SPX3000 delivers
2 300 PSI at 1.48 GPM
, which makes it the most powerful and fastest pressure washer among the three. Adding to that is a 13 AMP brushless induction motor. If you engage the trigger, it would start and stop with little delay. This improves your motor's health and minimizes your energy bill.
On the downside, Sun Joe isn't being honest enough. While the unit is advertised to have 2 300 PSI, it sadly does not produce what it is claimed to do unless you use the smallest spray tip. Unfortunately for me, the 0º nozzle is not as useful since I use the power washer to clean furniture and large surfaces.
Regardless, you may find this attachment useful when cleaning tiny crevices. The bottom line is you will need to use the appropriate attachment for the job at hand.

SUN JOE SPX3000
Here we go again with the same problem. The Sun Joe SPX3000 is rated at
2030 PSI and 1.76 GPM
,
but it only reaches its peak pressure when you use the smallest attachment
. The 0º nozzle is smaller than a tip of a Sharpie, which means you are spraying a surface the size of a dot. Such a narrow nozzle won't be useful for cleaning wide surfaces caked with dirt and grease.
Other brands are often 100 to 200 PSI lower than their claimed ratings, but this model is 500 to 600 PSI lower than what it is stated. I wish the manufacturer labeled this model at 1450 PSI and 1.25 GPM, instead. Nevertheless, this model is an incredible pressure washer, as long as you go into it with reasonable expectations.

GREENWORKS 2000
As the name suggests, this model brings out
2000 PSI and 1.2 GPM
. These figures are lower than what the two Sun Joe models claim to deliver. On the bright side, Greenworks has stayed true to its claims. Many users can attest that this machine is indeed a powerful pressure washer for the money.
With the Greenworks 2000, you can handle virtually any household cleaning job. Its moderate strength can wash away the dirt, grime, and mildew off of many surfaces. For tasks such as washing your car and outdoor furniture, this machine is a real-time saver.

Frequently Asked Questions
1. Which Sun Joe pressure washer is best?
The Sun Joe SPX3500 is the best in terms of durability and versatility. This unit is built using hardy materials to ensure it lasts a long time and it arrives with a set of accessories to make your cleaning tasks less of a chore.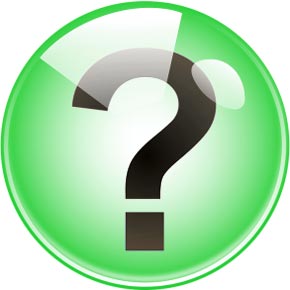 2. Will a 1600 PSI pressure washer clean concrete?
There is no doubt that a 1600 PSI pressure washer can clean concrete driveways and sidewalks, but it will take much longer compared to other units with better ratings.
3. Can you use an extension cord with Greenworks pressure washer?
Yes, you can if the extension cord has an amperage rating higher than your Greenworks pressure washer.
4. Why has my power washer Sun Joe SPX3500 lost pressure?
As with other pressure washers, your unit may lose pressure if the nozzle worns out.
Conclusion
The Sun Joe SPX3500 blows its competitors with its 2300 PSI and 1.48 GPM ratings. Between its efficiency, versatility, and reasonable price, I am not surprised to learn that it is one of the most popular pressure washers in the market.
The only downsides to this unit are the hose and power cord that many homeowners find rather short. Nevertheless, you can always use an extension cord and Sun Joe sells one that is particularly suited to their products.
Then again, this model isn't the cheapest out there. If your budget doesn't allow it, it is a good compromise to get the Sun Joe SPX3000 and Greenworks 2000.