Impact Driver vs Impact Wrench Milwaukee

It's not the news that power tools have become irreplaceable assistants in all crafts. And cordless tools have double advantage allowing for performing quick manipulations even in isolation from outlets. Thus, many masters acquainted with assembly and disassembly works use impact drivers and wrenches. However, not all of them find it easy to pick up the right tool or even get the impact driver vs impact wrench difference.
Wrenches are mostly designed for (de)mounting works of different fastening elements like bolts, nuts, screws, and so on. Drivers are also suitable for such operations, though most people use them for drilling screws. Coinciding spheres of application provoke confusion, so we are here to change it.
In today's review, we're going to scrutinize the leading impact wrench and impact driver by Milwaukee brand to highlight their strong and weak sides as well as to find out which tool is the best for which task.
Keep reading to learn everything about Milwaukee 2767-20 M18 Fuel High Torque 1/2-Inch Impact Wrench and Milwaukee 2462-20 M12 1/4 Inch Hex Shank 12 Volt Lithium-Ion Cordless Impact Driver!
Main Differences Between the Models
Despite similar design and appearance, impact wrenches and impact drivers have lots of differences to discuss. If you cannot decide on what type of tool you need, please look through our explanatory comparison. The following distinguishing features will also help you:

The M18 Fuel reaches 1750 RPM, while the M12 tool provides 2500 no load RPM. "No load" rotations differ from common rotations and stand for less power.
Also, the wrench is more powerful thanks to 1000 ft-lbs of fastening torque and 1400 ft-lbs of nut-busting torque. The driver features 1000 in-lbs.
The first tool allows you to control and adjust torque through 4 buttons, while its rival has a trigger only.
Wrenches usually come with 1/2-Inch sockets. Drivers have 1/4 hex shanks.
Also, the first model is equipped with a friction ring for easier socket changing.
The M18 and the M12 stand for different lineups and battery generations. M18 elements are more durable and more expansive.
Consequently, we note the difference in voltage; our tools need 18V and 12V, respectively.
The M12 Impact Driver has no battery included. But when it comes to the other tool, Milwaukee sells two kit options with and without batteries.
Both devices provide LED lighting, but the M12 is also equipped with 4 LEDs for simple charge control.
We also like the much more convenient grip design of the M12 driver. It covers with rubber to prevent the slightest slipping and includes an ambidextrous belt clip for both right-handed and left-handed users.
Finally, it's worth noting that the M18 wrench is much heavier though being as compact as its lighter opponent.
Comparison Table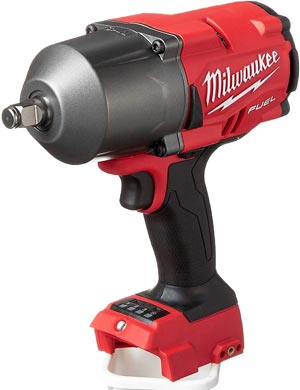 The release of the M18 High Torque Impact Wrench has become a real event in the world of professional power tools and raised task fulfillment to the next level. The Impact Wrench is one of the most powered cordless wrenches by Milwaukee, which certainly deserves attention.
As we see from the name, the tool belongs to the M18 Fuel series that was specially designed for the most challenging professional operations. The technology consists of three elements: Milwaukee-exclusive POWERSTATE Brushless motor, REDLINK PLUS Intelligence Hardware and Software, and REDLITHIUM battery pack, which provide ultimate power, protection, and fade-free durability.
The tool delivers 1000 ft-lbs of fastening torque and 1400 ft-lbs of nut-busting torque. Moreover, users can control and adjust power for different tasks thanks to four bolt removal modes. The rotation rate varies from 750 to 1750 RPM.
Also, construction includes a universal 1/2-Inch friction ring for easy socket change, a trigger and a reverse switch, and LED lighting.
So, in a word, Milwaukee Impact Wrench removes the most stubborn fasteners and is much more powerful than the majority of power bolt removals. Not only will you be able to perform common routine tasks, but you will also change wheels on rusty truck, tractor, or even monstrous tank without much effort.
The tool is also considered to be the most compact among its rivals, but users claim it/s not as lightweight as wished. The weight is especially big with a battery attached.
By the way, the item comes both with or without the battery set, which influences the price.
We recommend this Impact Wrench to professional works mostly, as its power cannot be fully realized in domestic use and, consequently, won't be such a reasonable investment.
Pros
professional-level power and performance
versatile 1/2-Inch friction ring for even easier socket change
M18 Fuel patented POWERSTATE Brushless motor
REDLINK PLUS Intelligence Hardware and Software overloading protection
most durable REDLITHIUM battery pack
compatible with all Milwaukee M18 batteries
1000 ft-lbs of fastening torque and 1400 ft-lbs of nut-busting torque
4 drive control modes
LED light
safety lock to prevent accidental turning on
made of lasting anti-corrosion materials
compact
affordable price if purchased as the bare tool kit
Cons
the full kit is expensive
heavy
suitable for domestic tasks but won't be used to the fullest
may lose torque over time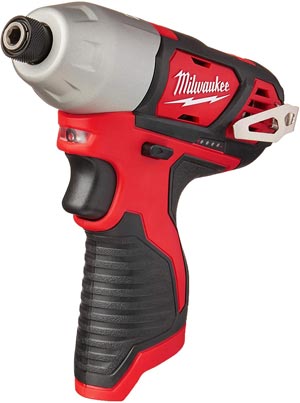 The 2462-20 Impact Driver belongs to the M12 series and provides similar performance with some power differences.
Thus, the model is equipped with 1/4-Inch hex shank. Though it lacks additional friction rings for quicker changing, such a construction suits lots of sockets and provides reliable fixing.
The tool delivers 1000 in-lbs torque and up to 2500 RPM. Unfortunately, users can control rotation speed with a trigger only. No modes are available like in the previous tool. Still, the power is enough for all routine tasks.
Here, we get a similar Fuel Brushless motor of the M12 generation that is also protected with REDLITHIUM technology. The system performs non-stop cross-communication with the motor and the M12 Lithium-Ion battery to control power and the loading and prevent overheating.
Unfortunately, the tool comes without a battery, which means you either should have some or have to purchase it separately. Anyway, the model is compatible with all M12 batteries.
Handle design deserves our special attention. Engineers added a rubber-molded pistol grip for greater friction between the tool and your hand. Thus, slipping is minimized. The driver is perfectly convenient for both right-handed and left-handed craftsmen thanks to the ambidextrous belt clip. It allows for keeping the included belt clip attached on the driver's side that is most convenient for you.
Traditionally, Milwaukee equipped its product with a smooth trigger, reverse switch, and LED lighting. Returning to the battery, you can constantly monitor the current charge as the driver features four LED lights that fade away to show spent energy.
This model is less powerful compared with the previous wrench. Besides, the M12 lineup battery will last shorter as well. Still, as long as we're talking about common tasks, the tool is ideal for semi-professional and everyday use. If you don't need to deal with extremely stubborn screws and similar complications, the Impact Drivers will easily remove even large fasteners on thick materials.
Pros
suitable for semi-professional and domestic tasks
versatile 1/4-Inch hex shank
delivers 1000 in-lbs torque
up to 2500 RPM
REDLITHIUM technology for overloading protection
compatible with all M12 Lithium-Ion batteries
convenient charge control with 4 LED lights
ambidextrous belt clip for both right-handed and left-handed users
rubber-molded pistol grip for more convenient and safe holding
LED light
made of lasting anti-corrosion materials
compact and very lightweight
budget option
Cons
no batteries included
no friction ring
less powerful and durable
not suitable for too challenging professional tasks
Both models have several crucial characteristics that greatly influence performance as well as customers' choice. So, we believe it's time to take a closer look at these factors. Without further ado, let's get to the face to face comparison.
Design and Dimensions
Compact design is one of the main advantages of cordless power tools. Thus, we can say that these two Milwaukee's products fully meet this requirement.
The M12 Impact Driver has the following dimensions: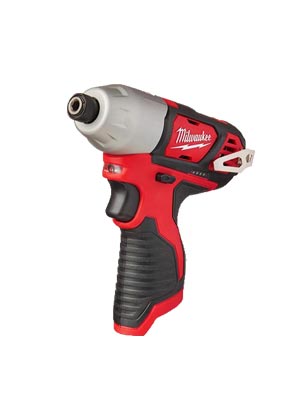 1.79 x 6.48 x 7.2 inches
1.37 pounds
When it comes to materials, the manufacturer uses the same combinations. Both units are made of anti-corrosion alloys (high-carbon steel mostly) and feature separate plastic and rubber elements (like anti-slippery handle covers).
The design is also identical. As usual, Milwaukee uses its traditional black and red colors, which can be met in all brand tools.
Verdict: Externally, the tools look very similar, so here we have little space for choice. But dimensions prove that the Impact Driver is preferable for its smaller and lighter body. The M18 Impact Wrench can also be applied for work in inconvenient remote places, but you should be ready for its «not-compact» weight.
Motors
The only difference between the motors and accompanying systems is belonging to different generations. Thus, we see similar Fuel models with Milwaukee-exclusive POWERSTATE Brushless motors that deliver maximum power staying extremely compact and lightweight. While the first option is a part of the most advanced M18 lineup, its Impact Driver rival comes from the previous M12 series.
Consequently, we'd like to draw your attention to different voltages. Motors require 18 volts and 12 volts, respectively.
Verdict: Difference in generations leads to the difference in power. The M18 tool is noticeably more potent than the M12 driver. So, please mind it when choosing a product and juxtapose it with future tasks.
Overloading Protection
High power requires proper cooling, so both motors are complemented by REDLINK PLUS Intelligence Hardware and Software, which prevents damage to the tool and battery due to overloading or overheating.
The computer system monitors power, energy consumption, rotations, etc. Then it compares the data and alters the current situation to save the tool and provide as long service life as possible.
Verdict: Though the devices differ in motor power, they are equal in terms of motor protection. Many cordless tools die fast because of motor overloading. Here, even on the highest rotations and maximum performance, you can be sure of their durability and safety.
Rotations Per Minute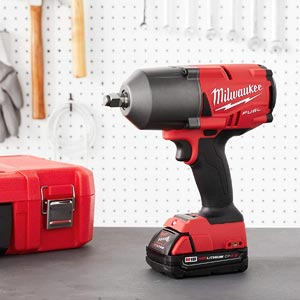 Milwaukee 2767-20 M18 Fuel provides a wide range of rotation options. The scale starts from 750 RPM. But, according to the specification information on the brand official website, you can set even lower power of 550 rotations. There are also 1400 and 1750 RPM.
These four levels are easily set thanks to four bolt removal modes. Just choose one of four buttons on the handle bottom to slow down or fasten rotations. A convenient trigger contributes to power control, though fingers get stiffened a bit. There is also a handy reverse switch next to the trigger. When set in the middle position, it serves as a safety that prevents the trigger from being pressed.
Milwaukee 2462-20 M12 reaches 2500 RPM, but please pay attention that the data given refers to the no load PRM. Thus, the difference is partly neutralized, but such power still impresses a lot. The model doesn't provide separate modes or controllers, so you can adjust power only with the help of the trigger. A reverse switch is also included.
Verdict: As we see, the M18 will better suit the more demanding application. Besides, supportive modes are very convenient as you can choose optimal work for the current task. Thus, lower powers are better for final stages once the fastener has been loosed, when the maximum performance is needed for more challenging tasks (old rusty bolts, thick materials, etc.). Though the bare trigger also allows you to control the process, it is not so accurate.
Socket Change
Users won't need any special tools for socket change as our models feature 1/2-Inch and 1/4-Inch chucks, respectively.
Both sizes are standard and widely used, but the first option is preferable. It all depends on how much torque you are going to apply to the bolt or nut. 1/2-Inch drive ratchet and sockets are both designed to take more torque. Anyway, it will depend only on your requirements and kits available.
Besides, the Impact Wrench tool comes with a friction ring. This system provides an easier and quicker tool-less replacement. The Impact Driver doesn't offer any simplifying technologies. But it hex shank is more adaptive and allows the driver to perform wrench work, while wrench won't suit for driver application.
Verdict: Beginning craftsmen may find the first option easier for use. Besides, the high power of the tool requires a more enduring socket, which is provided here. However, both options are efficient and universal and compatible with lots of nozzles to fulfill as diverse works as possible from the professional point of view.
Torque
Milwaukee 2767-20 M18 Fuel delivers 1000 ft-lbs of fastening torque and 1400 ft-lbs of nut-busting torque. The power is high enough to apply the tool on semi-trucks, trucks, trailers, stubborn nuts and bolts. In a word, users' reviews prove this model works with the most challenging situations. Also, several torque settings are available to adjust with the buttons on the bottom of the grip. Settings work good, once you figure them out. For more details, read the manual.
According to the manufacturer, Milwaukee 2462-20 M12 delivers 1000 in-lbs. Please pay attention that here we're talking about an inch-pound that is equal to 1/12 of a foot-pound presented in the first model.
Verdict: Difference in units of measurement reveals and proves once again the difference in power. While the first model is perfect for the toughest tasks, the second tool will better cope with standard domestic and semi-professional work.
Battery


Cordless construction always provides more freedom of use, portability, and compactness but causes problems with durability. The M18 Fuel Impact Wrench and the M12 Impact Driver possess REDLITHIUM battery packs that are aimed at solving this issue.
The first tool comes with a 5.0 amp hours battery of 18V. The unit lasts for many hours and charges no longer than 2 hours. Customers have the choice to either purchase a full kit with the battery or pick up a tool only. If you purchase a tool only, you can use it with any amp hours Milwaukee battery of the M18 series.
When it comes to the second model, it has no battery to offer. Milwaukee sells single drivers that are supposed to be complemented with your own battery or with a separately sold item. On the one hand, bare tools cost significantly cheaper, but we still consider the lack of the battery as a disadvantage. Anyway, it requires M12 generation batteries only of 12V. They are less durable than the newer M18 lineup, though the difference is not dramatic.
Verdict: REDLITHIUM batteries were designed to give more charge for hours of continuous non-fading work. As we've already stated above, REDLITHIUM batteries are also parts of the anti-overloading protection. So, both options are reliable, but the Impact Wrench won this battle thanks to the battery included kit option and longer run time.
LED Light
A good tool cannot do without LED lighting, so we've got some here.

The first element brightly illuminates the work surface and is located under the trigger in the tool bottom. Such a location prevents finger shadow casting and provides brighter lighting.
The second model also has an LED light, but it's located over the trigger for even better visibility. The case features 4 additional LED lights for charge control.
Guide – How to Choose the Best Impact Tool?
The choice of the perfect impact wrench and driver is not much different from other tools. A wise customer always highlights the crucial characteristics and follows them until he/she finds a product that satisfies all points. So, first of all, decide on your requirements. Consider:

What kind of works it is supposed to perform. This question will influence the choice of the one-purpose or multifunctional/hybrid tool;
What socket size you need. The market offers 1/2, 1/4, 3/4, 3/8 models that can work with different materials, bolts and nuts, and complexity levels. To prevent tool or bolt breakage, please pay special attention to this factor.
Whether you're looking for a powerful or lasting product. Powerful models with high torque provide excellent performance, especially in challenging cases, and prevent power fading but consume lots of energy. On the other hand, the most lasting devices deal with standard tasks and are not always powerful enough for something extraordinary. When you are done with this moment, you'll be able to choose perfect balance between torque and battery capacity and durability;
Tool materials. High-quality impact wrenches and drivers are made of metal. It is especially important for the parts under pressure. Plastic, rubber, and composite materials are permissible on the grips and supportive parts.
Weight of the tool. The more compact and lightweight your tool will be, the longer you'll be able to work, holding it elevated without tiring and hand stiffening. You will especially need it when applying your device in inconvenient places (like in hard-to-reach areas, operations on the inclined surfaces, or bad visibility).
Noise and vibration level. Though this part also refers to your personal comfort mostly rather than to functionality, one shouldn't neglect it.
Frequently Asked Questions
1. Can I use my Milwaukee Impact Driver as an impact wrench?
Yes, you can. All you need is to set a proper bit, which won't be difficult thanks to the hex shank and its adaptive features. Though the tool is not as powerful as original Milwaukee impact wrenches, it copes with most standard tasks.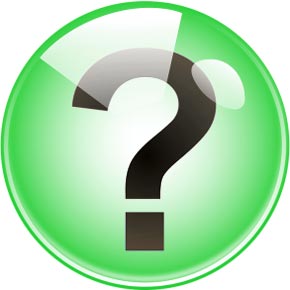 2. Why are Milwaukee brushless motors the best?
The Brushless motor used in Milwaukee Impact Wrenches and Drivers is more efficient and durable compared to the brushed option. They also minimize wear, friction, noise, and heating. All these are possible thanks to the permanent magnets inside that generate power.
3. Do Milwaukee Impact tools have a warranty?
Both 2767-20 M18 Fuel Impact Wrench and 2462-20 M12 1/4 Inch Hex Shank Impact Driver come with a 5-year warranty.
Conclusion
In the course of comparison review, we found out that both appliances show decent performance and can be successfully used for fastening and loosening works even in the most remote and inconvenient places. Still, we also noticed significant differences that influence the sphere of application.
The Impact Wrench is a top performing tool for professional tasks and complicated works. You can safely purchase it for bolt and nuts demounting on cars, trucks, specialized transport equipment, and in any other situation. The model eliminates any need to use a pneumatic tool for those stubborn and rusted bolts. The wrench is for you if you have production or provide maintenance and car services.
However, please mind that the instrument has a relatively limited area of application. You won't be able to try it at 100% for routine home tasks, which makes it almost useless as a domestic tool. The second torque mode is already too powerful for most standard issues.
We can hardly recommend anything better than the Milwaukee M12 Impact Driver to those who need a reliable semi-professional option. The power is capable of dealing with any home level operations as well as wheel replacement, etc. Premium ergonomic rubber grip withstands corrosive materials and provides increased comfort. Shank design allows you to turn the tool into a multifunctional device with a wave of a hand. Besides, the price pleases a lot.
Still, it's worth remembering the lack of battery.
We hope our review was informative and useful. In case you weren't satisfied with the products offered, we recommend you to try hybrid impact tools that combine all the best sides of these devices.