How to Choose the Most Energy Efficient Electric Lawn Mower
The performance of petrol lawn mowers has really improved over the years, and even though they're a lot more energy-efficient now, they're still a major concern when it comes to pollution and preserving the environment.
Since they are not considered as an environmentally friendly option, a lot of people have tried to replace them with electric or hybrid electric-solar mowers.

In this article, you'll be able to find everything you need to know about energy efficient
electric lawn mowers
and how to choose the perfect one for your mowing needs while doing the best you can to reduce your
carbon footprint
and preserve the environment.
Energy Efficiency and Different Types of Lawn Mowers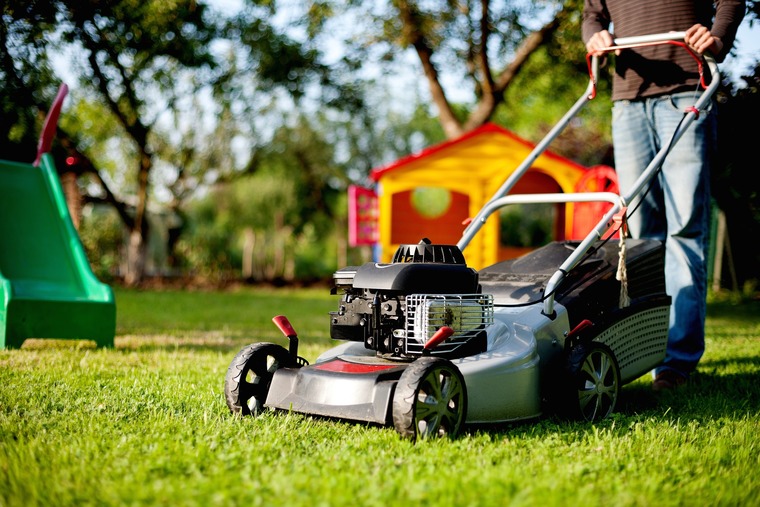 Energy efficiency is definitely an important factor that we all consider when buying a new mower.
Not only are people concerned about cutting down on their costs, but they are also becoming more and more concerned about the environment, which is why some are considering energy efficient electric lawn mowers for their homes.
Hand Lawn Mower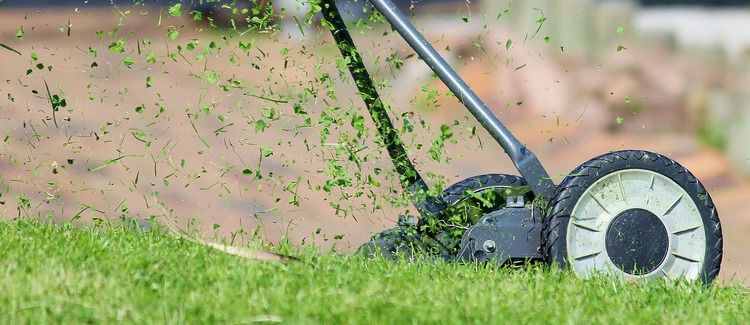 We are all aware that the most energy efficient and cost effective lawn mower is the hand mower, because it doesn't require electricity or gas. That being said not all lawns are suited for hand mowers, some are larger and would take up too much time, while some are bumpy or uneven and often times those kinds of lawn are impossible to mow with a hand mower.
Electric Lawn Mowers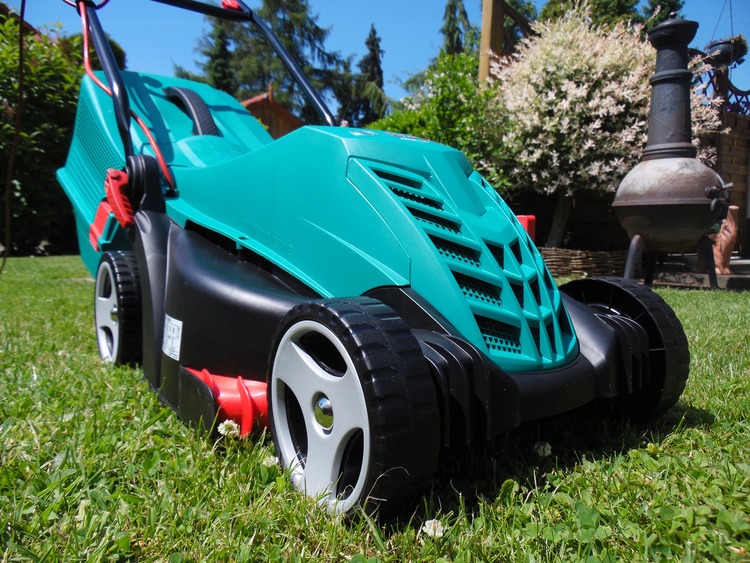 Electric mowers are also very energy efficient and they are environmentally-friendly since they do not emit harmful gases as petrol mowers do.
Not only are they energy efficient but they are also cheaper than their petrol-fueled counterparts. When using an electric lawn mower you do not need to buy petrol, spark plugs, oil, fuel filters and so on, and your mower wouldn't require regular engine maintenance either.
Many of the newer electric mowers are cordless, with a built-in battery, so you don't need to use an electrical cord which will limit your range and will complicate the whole process a bit.
Petrol Lawn Mowers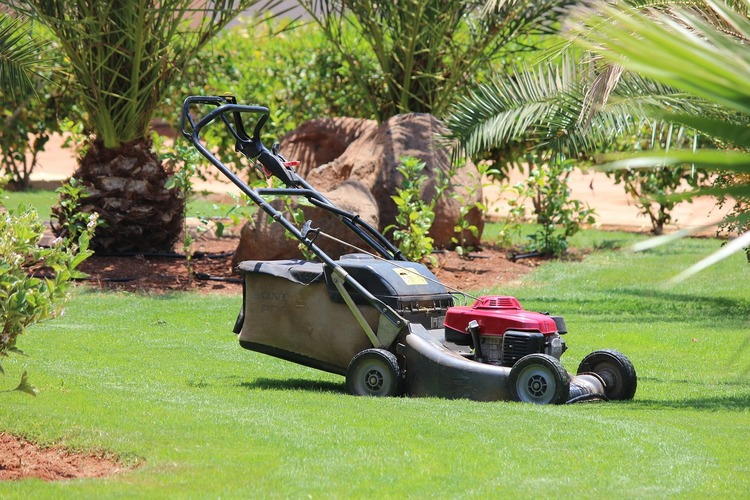 Although they are a favourite option for some people, and have been used by most homeowners for decades, petrol lawn mowers are actually the least eco-friendly ones on the list.
They are much more powerful than the other types of mowers available on the market, and are perfect for larger and more difficult lawns. However, they aren't the most budget-friendly option for your mowing needs, and do require constant maintenance, and of course: petrol, oil and fuel filters and more.
Benefits of Buying an Electric Lawn Mower
The two main benefits that are associated with electric lawn mowers are the fact that they are much easier to operate and are cheaper than their petrol counterparts.
Here are a few more benefits that will help you decide if an electric mower is the right fit for you:

They are quiet and won't disturb the neighbors
They are great for small to medium lawns
The newer models are typically cordless, with long-lasting built-in-batteries
Their batteries are easy to charge
One charge should last you enough to finish an entire regular-sized lawn
They are a more environmentally-friendly option
How to Choose the Most Energy Efficient Electric Mower
Compared to petrol mowers, electric mowers are usually very quiet, they are easier to use and do not require regular maintenance.
And although they are generally more energy efficient and environmentally friendly, not all electric mowers are the same. That's why picking the right one can be a bit of a tough mission to do.
Here are some of the factors you'll need to consider when buying an energy efficient electric lawn mower.
Corded vs. Cordless Electric Lawn Mowers
Corded and battery-powered are the two main varieties of the electric lawn mower. Both have their pros and cons, which is why you'll need to consider all factors before you decide which electric mower is right for you.
Corded mowers are a bit more impractical to use because they involve dragging around a power cord, and they also limit your range as well. Also if you have a yard with a lot of obstacles, a corded lawn mower can be a bit frustrating to use.
You won't have that issue with the battery-powered mowers, since they give you the mobility of petrol models without the hassle and the noise. Nonetheless, their lifespan is a bit shorter than the corded once, more specifically, their batteries don't usually last longer than an hour, which would make mowing a larger lawn a bit more difficult process.
Although the upfront costs of a cordless mower may seem high, if you consider the costs in maintenance and petrol over the years, you'll realize that buying a cordless electric mower is an attractive long-term purchase.
Electric Hybrid-Solar Mowers
We've established by now that electric mowers are a more eco-friendly option in comparison with the petrol ones, but what if I told you that they can be even more environmentally-friendly? If you want to do even more for the environment, and get the most energy efficient mower there is, then you should go with a hybrid-solar lawn mower. The hybrid-solar lawn mower is equipped with a solar panel that charges the battery, so you won't even have to use electricity at all.
There are a number of different options out there and one of them is bound to be perfect for your lawn, just make sure to consider all the important factors before you decide on the type of electric lawn mower you want.