The Best Underwater Metal Detectors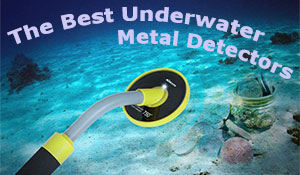 If you think it's time to take your treasure hunting prospects in the waters, only the best underwater metal detectors are up for the task. Don't even think of tagging along with your land metal detector unless you are sure it is meant to handle wet conditions.
But most importantly, will it be able to work in salt water? The furthest you should go with your regular metal detector is the beach, further than that, get a waterproof metal detector.
However, choosing the right detector can be a challenge especially for the first time buyers. This is because there are a lot of things to consider, and to make matters worse, the market is flooded. You will find some excellent metal detectors as well as a bunch of cheap knockoffs.
We decided to do this review of the best models on the market to help you get value for your money.
So, without further ado, here are our top 5 picks for the best underwater metal detectors.

Image

Weight

Water Resistant Level

Saltwater

Detection Mode

Check
Price


Garrett Infinium LS
5 pounds
200FT / 60 m
Pulse Induction (PI)
Check Price

Garrett Pro Pointer AT
3 pounds
10 FT
Pinpoints multiple targets
Check Price

Fisher CZ21
5.3 lbs.
250 FT / 76 m
3-Tone Audio Target ID
Check Price

Deteknix Scuba Tector
1.43 pounds
200FT / 60 m
Pulse Induction (PI)
Check Price

KKMOON Handheld Detector
1.2 pounds
98ft / 30 m
Pulse Induction (PI)
Check Price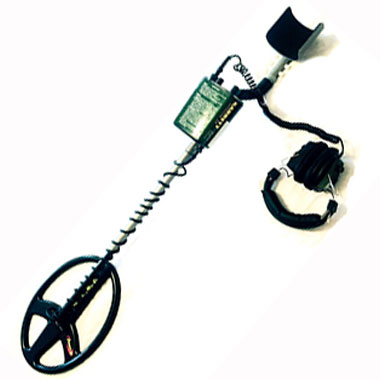 The Infinium Land & Sea is a revolutionary metal detector from the world's renowned Garrett.
It packs some great features and is very versatile; from the name, you can see that it is both for underwater and land metal detecting. The performance is also one of a kind and will find gold and coins on land, beaches as well as underwater.
You can go up to 200 ft. for 10 – 15 hours per charge even in salty water thanks to the Pulse Induction technology that cancels out the effect of ground minerals.
I also like the design, lightweight and very ergonomic and allows buyers to choose from a range of configurations.
Unfortunately, its price is way up high, but considering the performance, versatility and the fact that Garett is a top brand, it's worth the money for any intermediate underwater treasure hunter.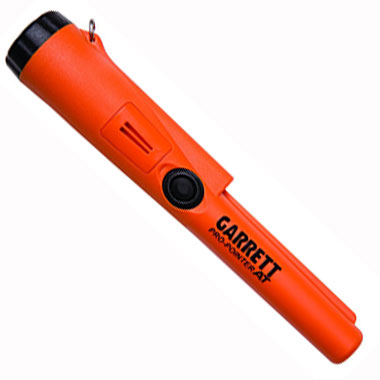 The Pro Pointer AT is the best metal detector if you are looking for something that is easy to maneuver with under the water.
You can also opt for this detector as an accessory if you have a bigger underwater metal detector like Garrett Infinium LS.
I find it perfect for swimmers, and deep divers as it can go up to 10 ft. only. Make sure you get this distinction so don't confuse it with other deep water metal detectors that can do 100 ft. and above.
The good thing is that saltwater doesn't affect its performance, Garret knows how to overcome the background signals that cause false alarms.
Unfortunately, if you have a vast search area to cover, this might be very cumbersome in the long run.
3. Fisher CZ21 – a Versatile Metal Detector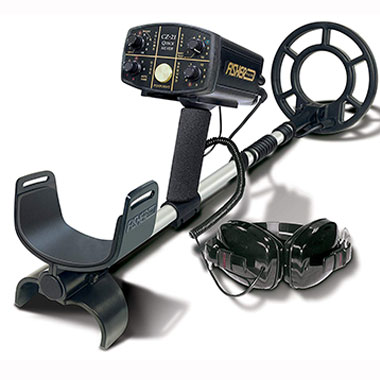 This is another top brand and costs more than the Infinium LS.
It is equally a versatile metal detector, and the advantage is that it can go up to 250 ft. underwater.
This justifies the higher price tag, but is that all? Just like Garett, Fisher can detect a range of metals found on the surface and also, deep inside. It has an 8 and 10-inch coil option, so when you want to go deep, the larger coil comes in handy.
But the best feature remains the 3-tone audio Target ID.
It is perfect for beginners as it helps to identify the type of metal found.
One Thing I like about Fisher is the fully collapsible pole assembly.
4. Deteknix Scuba Tector – a Compact Metal Detector For Underwater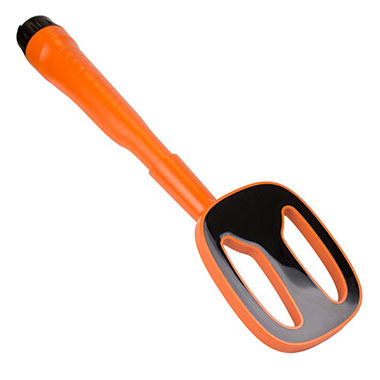 Tector is a compact metal detector that has an all-enclosed body that makes it waterproof up to a depth of 200 ft.
I'm sure you are wondering why such a small metal detector costs so cheap? The answer is the high operation frequency – 95 kHz pulse induction. It can eliminate all background minerals so when it beeps, know there is something about to be popped out.
Besides the regular notification, this one has an extra vibration feature just in case the beeps are not loud enough, as well as an LED.
However, this detector is only for underwater use unless you want to have it as a pinpointer.
As you can see from the picture, it is very small, but on the brighter side, the perfect size for a snorkeler or scuba diver.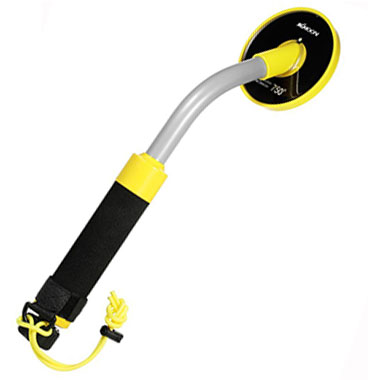 This is another excellent product for scuba divers and snorkelers who want to get into metal detecting.
It is very compact so you can use it without any problem if you are a beginner; I'm sure you understand how hard it can be hovering a full-size metal detector in the water.
At least it's cheaper than Deteknix, but then, there are a few things to sacrifice.
First, this one can work at a maximum depth of 98 ft. Second, it is a low-frequency metal detector, but still, it uses Pulse Induction technology.
I realized that it has some wrong signals so not every time it beeps you will find gold. But this is a common problem with many cheap metal detectors; you get what you pay!
UNDERWATER METAL DETECTORS BUYER'S GUIDE
Now, it's time we learn a few things about shopping for the best salt water metal detectors.
In this segment, we want to discuss the essential aspects you need to consider when buying metal detectors.
So, without further ado, here is a complete underwater metal detector buying guide.
What is a Metal Detector?
This is a piece of equipment that treasure hunters use to detect precious metals and other treasures. There are different types of metal detectors in the market, and today we are discussing the kind used for underwater treasure hunting. Underwater metal detectors have been designed to be submersible so they can work in the water to depths of up to 300 ft.
It is estimated that the waters are home to over $60 billion worth of treasures so to grab a piece of the wealth, you will need a metal detector.
In the market, you will find a range of metal detectors, of course at different budgets and user levels. You will get an underwater metal detector from $100 all the way to $10,000. These are spread out from beginner metal detectors to high-end professional detectors.
So, what makes up a metal detector?
Parts of a metal detector and their functions
So, how exactly does a metal detector work and what parts do the job?

A metal detector has three main parts; the cuff and shaft, control box and the coil. It is essential to know the functions of these parts to be in a position to operate your metal detector well.
So, without further ado, here is the anatomy of a metal detector.
The first significant part is the shaft which connects the cuff, control box, and also the coil. It is also where the wire from the control box is spiraled, all the way to the coil.
The cuffs, on the other hand, are used for attaching the entire unit to your arm for easy hovering and swaying. It is also designed to provide comfort and stability.
The next part is the control box, and this is the primary component of the metal detector. The control box may have a digital interface or just knobs and may be waterproof or not.
You will also find a wire that sends signals to and from the coil. But in some high-end models, there is no wired connection; instead, a wireless technology like Bluetooth is used.
The last significant part is the coil and is found below the unit. The coil can either be concentric or DD depending on the model.
So, how does a metal detector work? An electric current is sent from the control box, through the wire all the way to the coil.
Waterproof vs. Submersible Metal Detectors
The most important consideration when buying metal detectors is the design.
Here you will find three types of metal detectors –water-resistant, waterproof, and submersible metal detectors.
Almost all the metal detectors have water resistant shafts and coils but what about the control box? This is where the electrical components are, and thus, the compartment needs to be kept away from water lest you have it toasted. Waterproof detectors, on the other hand, have been enclosed such that no water can get in the control box.
Remember, this doesn't mean you can submerge it; it can only withstand occasional splashes. Submersible metal detectors are designed for underwater use and will not allow any water inside the control box.
However, there is one thing you need to be aware of; recommended working depth. Different submersible metal detectors have different working depths.
Some of the examples of the best waterproof metal detectors include, Fisher CZ21 and Garrett Infinium LS which work well over 200 ft deep while others work at much lower depths.
User Interface; Display vs. Knobs
An essential feature in metal detectors is the user interface, and this is a conversation you want to follow if you are a beginner.
In the market, you will find an analog interface and a fully digital interface.
The main difference between the two is that an analog interface has knobs and uses sound detection whereas a digital interface has a display and buttons. The latter is best for convenience as it shows you the details of the target. This makes it best for beginners who are not versed with the idea of using knobs and sound only. It is also easier to use a digital metal detector inside the water than the knobs.
But still, analog metal detectors are a favorite for many treasure hunters, mostly the skilled guys.
Multiple Frequency vs. Pulse Induction
When it comes to underwater treasure hunting, the technology revolves around multiple-frequency and pulse induction. I hope we are all in agreement that single frequency metal detectors won't work in salt water.
So, your options lie between multiple-frequency and pulse induction.
Multiple frequency detectors are more expensive than single frequency detectors, and consequently, are more efficient. Here, the detector transmits multiple frequencies simultaneously in the mineralized water giving you more depth.
Most importantly, it offers accurate IDs, and its accuracy is not affected by the salts like in a single frequency detector. Minelabs is a household name here some of the best saltwater metal detectors including Fisher Gold Bug.
Pulse Induction, on the other hand, is used in highly specialized professional metal detectors. Of interest in Pulse Induction detectors is their working depth and that forms the basis of their use in underwater treasure hunting. But just like multiple frequency detectors, PI detectors have flaws.
The most notable one is the fact that it lacks discrimination. Yes, it's able to discern different metals, but you can't filter junk from the desired targets.
Discrimination
From the description of a metal detector, it is clear that it detects all metals including trash like iron ore. There is nothing worse than getting a signal only to find a piece of useless iron, and that's where discrimination comes in.
This is a feature that most metal detectors have and is ideal for use in areas that have a lot of trash. It allows detectorists to choose what they want and what they don't want. In the exact context of underwater metal detectors, this is a critical feature now that there is a lot of trash in the waters.
But wait a minute, there are several discrimination options available.
The first one is called variable discrimination, and here, you can choose the metals you want to blacklist.
The second is called notch, and this one allows detectorists to highlight a specific metal that they want to find or one they don't want. Lastly, we have iron junk, and as the name suggests, this one blinds out all iron metal.
One thing I want you to note is that not every metal detector has discrimination function. Generally, it can be assumed that intermediate metal detectors are what have discrimination. This is a very wrong notion because discrimination is a feature that Pulse Induction detectors lack, it is not a feature in every expensive metal detector.
Underwater coil types and size
Metal detectors come in different types and sizes. You need to be very categorical when choosing a metal detector because the nature of coils and size determines performance.
So, what do you need to know when buying metal detectors?
The first thing is to note the difference between the two common types of metal detectors coils; concentric vs. DD coils.
Concentric coils are the most affordable, and the main advantage is that it's easier to pinpoint a target. They also have better sensitivity but won't go very deep. On the other hand, DD coils are larger and will go very deep. They are also the best in dealing with mineralized areas making it perfect for salty waters.
The size of the coil also matters as it determines the search depth. Typically, large coils find metals deeper and cover more ground. Unfortunately, they may be too heavy to wade through the water. On the other hand, a smaller coil is easier to maneuver around with and has a better pinpointing ability. Most importantly, it has high sensitivity and better filtering ability. Make sure you get a coil size that fits your needs. If your coil has a 10-inch diameter, it will search 10 inches deep, that's a universal law.
The coil in an integral part that determines how deep the detector will search. But still, the target itself and the ground around also affect the performance of a metal detector.
So, what else can change the visibility of a target to the metal detector?
The first thing to look at is ground mineralization, and this should be a concern if you are shopping for an underwater metal detector. This is because salt water and other minerals in the water significantly affect ground balance. In that respect, you want to buy a metal detector with ground balance setting, automatic for that matter. This ensures your signals remain accurate despite the interference.
The shape of the target, size, orientation and its conductivity matter too. For example, a large metal is likely to be found easier than small metals whereas high conductivity metals are also the easiest to find.
Factors to Consider when Buying an Underwater Metal Detector
You will agree with me that there are important factors considered when purchasing everything, metal detectors are no exception. In this segment, we want to look at the important considerations that should influence what metals detector you buy for underwater use.
1. Brand
I agree that the top brands are costly and have lost many battles when pitted against the small players. However, I disagree with all the pundits trying to play down the debate on brands. I insist on buying only top renowned brands.
If you want value for money, make sure you go for a household name and here, the significant players are Garett, Fisher, Minelab, e.t.c.
There are two critical reasons why you should stick to famous brands. First, they guarantee the best in class performance. I am not disputing that there are some cheap underwater metal detectors, but then many of them are knockoffs. Second, renowned brands have the best after sales and honor their warranty. I have had problems with these generic brands over warranty. Also, it is hard to get support and replacement parts with these little-known brands.
2. Design
The first property of an underwater metal detector is its waterproof abilities. You should make sure that the control box, coil, and the other components are waterproof. Besides that, you want to make sure that it has been built to work in your desired depths. Despite the high price tags, these metal detectors are not invincible. They have limits regarding depth so make sure to buy a metal detector that will suit your hunting depths.
I recommend the one that can work deepest because you never know where you might take your hunt tomorrow. The weight and ergonomics are also an essential factor considering you are maneuvering inside the water unlike walking on land. Go for something lightweight and compact to comfortably fit in tight corners, a hotspot for trapped treasures.
2. Working frequency
This is the most crucial aspect to consider when buying a metal detector and your needs should influence it. Where are you taking your underwater search; fresh waters or salty waters? Besides that, how deep do you want to go?
For those who are going underwater in salt beaches, get a PI or multiple-frequency. Avoid single frequency detectors as they work in shallow waters only. However, PI and multiple frequency detectors also have pros and cons. PI metal detectors are best for salty beaches because they can go very deep despite the mineralization. On the downside, they are very heavy and worse enough; they don't have discrimination.
On the other hand, multiple frequency detectors will be able to filter different metals and can also be an excellent deal for prospecting for gold and coins on land.
4. Battery & accessories
Even though metal detectors have quite some long runtime, you should always go with the best battery. Do not look at the runtime only, consider the life cycle too. What I know so far is that these cheap brands have impressive battery runtime at first but upon a few charging cycles, they start draining faster.
The trick here is to get a metal detector with easily removable batteries and then get an extra battery pack. This way, your hunting missions will never be cut short because of low battery. You will also need accessories, but some models come with accessories included. However, don't get duped into buying a bundle at an extra price. Go for one that has been included in the packaging by the brand.
5. Coil size and type
There are different coils in the market so make sure you pick the right one. The first thing you want to do is buy a large diameter metal detector if you have a large search area to cover. Also, the larger the coil, the deeper it will go.
Another thing is regarding the coil type. If you want something that is cheap and able to pinpoint more accurately, you want a concentric coil. They are also ideal for highly mineralized grounds because of the improved discrimination. But if you are all about sensitivity, the DD coil is always the best and works deeper.
6. Target ID
How will the metal detector notify you while you are in the water? This is an exciting debate now that we are talking about underwater metal detectors. The standard notification is beeps and may be single, dual or three beeps. Beeps do work well in calm waters, but an LED indicator comes in handy when the audio is not loud enough.
Like beeps too, LEDs have weaknesses as they require a lot of attention to detail and may be hard to spot when the target signal is weak. Others like Deteknix Scuba have vibrations so immediately a target is detected; you stop movement on the spot.
7. Warranty & aftersales
Even with top brands, there are those products that may arrive with defects. There are also cases of the detector breaking down not because you caused the failure. For such cases, you need a warranty. The manufacturer will either repair or replace the detector depending on the extent of the problem.
Make sure to go for a detector with an extended warranty. Also, try to read customer reviews and look at what customers who might have had an experience regarding the warranty. As a buyer, the most important thing to remember is to read and understand the warranty's terms and conditions in detail.
The assembly and set up may also not be an easy task so you might need a little help. The advantage of these famous brands is that they have the best support and learning materials.
Underwater Metal Detector Accessories
When budgeting for a metal detector, remember you will need a few accessories to use.
The first tool you will need is a scoop, and there are a couple of types available. You will get stainless steel, aluminum, and plastic scoops. In the water, I recommend an aluminum scoop because it is lightweight and sturdy. Plastic is also good, but you don't know the terrain you are going to find.
You may also need to consider getting an extra coil just in case it might be required in those tight spots where your large coil can't maneuver. If you have a small primary coil, you should also consider getting an extra coil, but a larger one to cover large search areas faster.
There are also probes, also called pinpointers which are tools that help point out the exact place a target is. This saves the time you'd have wasted digging the wrong places. In the water where time is of the essence, it is a great idea to go with a probe.
These are among the few accessories that you are required to have when going for underwater metal detecting. You might also need a coil cover, vials for keeping nuggets, shoulder/chest harness, and so on.
Frequently Asked Questions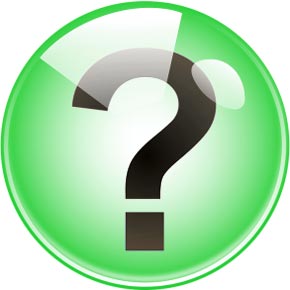 What types of metal can I find with an underwater detector?
Underwater metal detectors determine various materials, the most popular of which are gold, silver, bronze, aluminum, iron.
Can I use an underwater metal detector on the land?
Yes, you can. Underwater metal detectors feature special waterproof that allows them to work in water. Otherwise, they are similar to land models.
What is the best underwater metal detectors for deep searching?
Fisher CZ21 is the leading option for deep underwater search as it can be used at a depth of 250 ft/ 76 m.
Wrapping Up
And that's it, a complete review of the best underwater metal detectors in the market.
If you want to go prospecting for gold and treasures in the water, an underwater
metal detector
is a must-have tool. But remember, if you are an amateur, buy a beginner metal detector first and upgrade as you learn the art.
Above all, get the right type of underwater metal detector that will suit your needs and most importantly, your budget.
That said, we've come to the end of our review and as a reminder, remember to engage our team in the comments section below.