Best Power Tools Black Friday Deals 2020

The COVID-19 pandemic will not suppress our appetite for the best Black Friday deals! Black Friday is fast-approaching, and it is the perfect time to complete your toolset for springtime DIY projects or revamp your power and industrial needs.
If you have been living under a rock, Black Friday is the busiest time of the year for shoppers and dealers. Black Friday officially begins on the 27th of November, but the deals will start flooding from the 23rd until the 30th.
But because of the unfortunate events that continue to unfold this year, companies will not allow such huge crowds. We have already seen many establishments introduce restrictions on the number of patrons. Aside from government rules and guidelines, companies also prioritize the safety of their employees.
Dremel Black Friday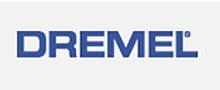 Dremel is an American brand founded in 1932, and since its inception, the company has every reason to be famous among DIYers, hobbyists, woodworkers, and jewel makers.
The company popularized rotary tools, and among their best offerings is the Dremel 4000, which is among the most universal tools in the market.
Dremel Black Friday Deals
Dremel 4000 Speed Rotary Tool Kit + 34 Accessories – Wood Cutting, Carving, Engraving, Polishing, and Sanding
Dremel Black Friday deals are already rolling for the Dremel 4000 model. Enjoy 5% off and get it for $94.
Dremel 4300 High-Performance Rotary Tool Kit + 40 Accessories – Engraver, Sander, and Polisher
Listed at $119.99, you will save $26.48 if you place an order now.
Dremel MM50-01 Multi-Max Oscillating Tool Kit + 30 Accessories
At the time of writing, you can get this model for $117.93, instead of $129.97. But as the holiday approaches, you may see more Dremel Black Friday deals at a much lower price from other Amazon sellers.
DᴇWALT Black Friday Deals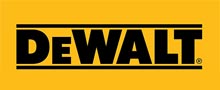 DeWALT is one of the most popular global brands of power tools and hand tools for manufacturing, construction, and woodworking industries. The company was founded in 1924, but it was purchased by Black and Decker forty years later.
Since then, DeWALT has thrived and continued to deliver professional workhorse solutions. Nowadays, DeWALT headquarters in Maryland, USA, and built over 1,000 factories across the world. With DeWALT, you will find their tools of excellent quality.
Here are some enticing DeWALT Black Friday deals rolling in today:
DeWALT 20V MAX Cordless Compact Drill/Driver (DCD771C2)
Originally priced at $169, you can get this model for 41% less today!
DeWALT 20V Max Drill Driver/Impact Combo Kit (DCK240C2)
Amazon's #1 Best Seller in Power Tool Combo Kits is now 20% less! You can get it for $159, saving you $40.
DeWALT 20V Max XR Battery (DCB205)
Get this equipment now while it is 50% off! You can save up to $80 while stocks last.
DᴇWALT Deals
BLACK & DECKER Black Friday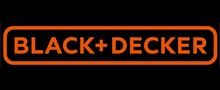 Did you know Black & Decker manufactured the majority of post-WWII power tools? Black & Decker is one of the world's leading makers of power tools and accessories, and they also branched out to creating home appliances, cleaning equipment, and garden tools.
The brand caters to professionals in need of superior-quality equipment and homeowners who simplify daily tasks.
BLACK&DECKER Deals
Milwaukee Black Friday Deals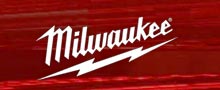 Milwaukee is an American company founded by A.F Seibert in 1924. The company instilled nothing but exemplary craftsmanship into their products, making them one of the industry's leading manufacturers of heavy-duty electric and power tools. The company has recently expanded its product lines, including lithium-powered heated jackets, modular systems, and hand tools.
Last year, Milwaukee indulged us with a $150 discount on their top-rated circular saws, corded and cordless drills, hammer drills, impact drivers, and more. Hopefully, we can expect another round of significant discounts from the following best-sellers:
Milwaukee Deals
Makita Black Friday Deals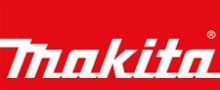 Makita is a Japanese manufacturer of power tools founded in March 1915. While the company headquarters in Japan, it has plants in the USA, UK, Germany, Dubai, Brazil, China, Thailand, Mexico, and Romania. Makita is best known for producing a massive selection of tools with star-protection technology and impressive build.
Makita products are expensive due to their quality, but they are perfect if you do not want to keep shelling out money for sub-par tools every few months. If you have been eyeing for a Makita, it is high time you get to own that coveted tool this Black Friday finally.
Deals will be rolling in soon, so you might want to look out for the following:
Makita Deals 2020
Klein Tools Black Friday Deals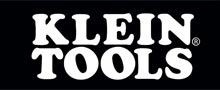 Klein Tools is a family-owned company best known for its high-end line of hand tools. Since its conception 160 years ago, Klein has produced virtually all hand tools an electrician would need.
If you need a new set of tools without breaking the bank, you will not go wrong with this brand.
For this coming Black Friday, you can get the following at a much lesser price:
Klein Tools VDV226-110 Ratcheting Modular Cable Crimper / Wire Stripper / Wire Cutter
This best-seller is currently priced at $44.97, saving you a few dollars off its original price.
Klein Tools 32717 All-in-One Multi-Function Precision Screwdriver Set with Case
This product is back in stock on October, 2020, with its new price, $29.97.
Klein Tools 3005CR Wire Crimper Tool, Ratcheting Insulated Terminal Crimper for 10 to 22 AWG Wire
Klein Tools Deals
Grizzly Black Friday Deals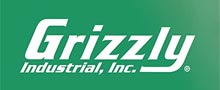 Grizzly Industrial offers a wide selection of woodworking and metalworking types of machinery.
Since 1983, the company has grown into one of the largest machine-making companies across the United States, and its products have won numerous awards for quality and value.
If you are looking forward to venturing into large-scale industrial production or starting a small shop, choose this brand. Here are some good finds for you:
Grizzly Deals
Ryobi Black Friday Deals
Ryobi is an excellent brand that often targets homeowners and DIYers, but it also has a strong following among professionals.
The company has a wide selection of power tools and outdoor products, and they continue to add innovations to its lineup. I recommend Ryobi if you are starting out as a DIYer, a woodworker, hobbyist, or merely needing tools to use around the house.
Here are some budget-priced tools to look out for:
Ryobi P320 Airstrike 18-Volt One+ Lithium-Ion Cordless Brad Nailer
Avail this product for as low as $124 and save up to $37.
Ryobi One+ 18-Volt Lithium-Ion Cordless Electrostatic Sprayer with (2) 2.0 Ah Battery and Charger
You can get this model for $524.99. Order soon!
Ryobi Deals
Conclusion
When shopping for the best power tools this Black Friday 2020, you can guarantee you will be getting more bang out of your buck if you choose either of the brands mentioned above. However, it is still too early for us to have a final list of all the best Black Friday deals, but rest assured, there will be a lot.
Now that more people are shopping online, the best deals will run out of stock quicker than usual. Hence, it is wise always to keep tabs on your wishlist!